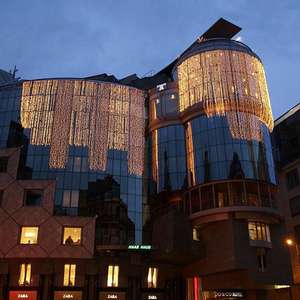 Imagine waking up to the captivating sight of the Saint Stephen's Cathedral in Vienna, right from your room. This is what the exquisite 5-star hotel nestled in the unique Haas-Haus building has to offer. Not only does it offer an exceptional view, but it also boasts of the Japanese gastronomy at the ONYX restaurant and the culinary delights at the DO&CO gourmet restaurant, located on the pinnacle of the hotel. The cherry on the cake? Complimentary WiFi and wired internet access to keep you connected with the world.
The rooms at DO&CO Hotel Vienna are a blend of opulence and comfort, with modern furnishings and wooden floors. Each room is air-conditioned and comes with a seating area and a large B&O flat-screen TV equipped with a DVD player. But that's not all! It also includes a large minibar that houses an exclusive selection of wines and spirits.
The bathrooms are a class apart with exclusive ETRO toiletries and a rainforest shower. To cater to international guests, British and American power plugs are also available. The rooms offer a variety of views, from the cathedral to the streets or the courtyard. And for those midnight cravings or breakfast in bed, an extensive room service menu is available 24/7.
For the fitness enthusiasts, the hotel provides complimentary admission to an exclusive fitness centre, located just a 10-minute walk away. The hotel is conveniently located right outside the Stephansplatz Underground Station (lines U1 and U3), and a mere 10-minute walk from the Hofburg Congress and Event Centre.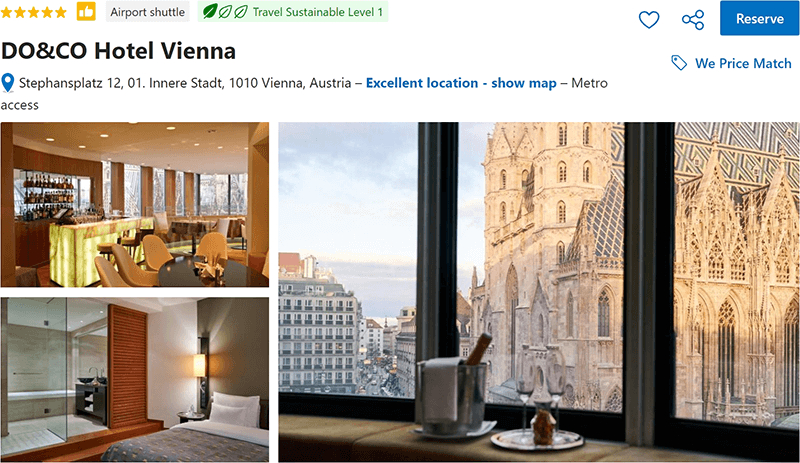 HASHTAGS
#DOandCOHotelVienna #ViennaLuxury #AustrianElegance #ViennaCityscape #ViennaHospitality #DOandCOLifestyle #AustrianHotels #LuxuryInVienna #ViennaTravelExperiences #BoutiqueHotelVienna #ViennaCulinary #DOandCOExperience #ViennaNights #LuxuryAccommodationVienna #ViennaCharm