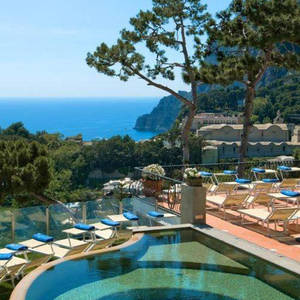 Just a few strides away from the heart of Capri, the Piazzetta square, nestles the splendid 5-star Casa Morgano. This luxury hotel boasts an infinity pool, offering guests the opportunity to swim with a sweeping panoramic vista of the stunning sea.
Complimentary Wi-Fi is provided throughout the hotel, ensuring guests are always connected. The rooms and suites, all air-conditioned, are tastefully decorated with tiled floors and equipped with a satellite flat-screen TV and mini-bar. Each room offers a delightful view of either the hotel's lush gardens or the sparkling sea, and some even feature their own balcony.
Mornings begin with a lavish sweet and savory buffet breakfast to start the day off right. The hotel's sea-view restaurant, open for lunch, serves a variety of local delicacies for guests to sample.
The breathtaking Capri coast, featuring panoramic views of the Faraglioni rocks, is less than a 15-minute stroll away. For those wishing to explore further, the port of Capri is a quick 5-minute drive from the hotel.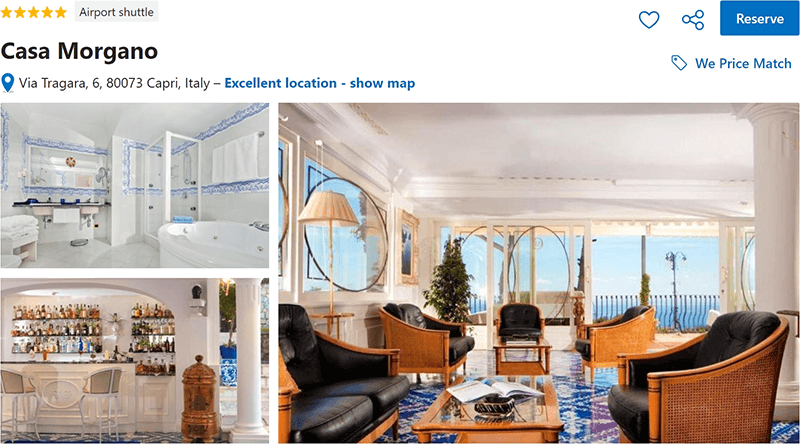 HASHTAGS
#CasaMorgano #CapriIsland #CapriLuxury #ItalianGetaway #CapriLove #MorganoHotel #UnseenCapri #CapriHiddenGems #LuxuryStay #ItalyUndiscovered #CasaMorganoExperience #CapriChic #IslandLiving #MorganoCapri #CapriDreaming