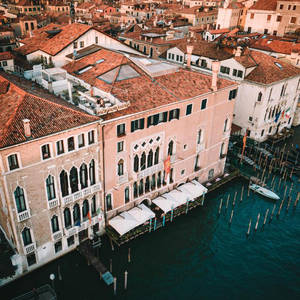 Set in the serene environs of Venice, the Ca' Sagredo Hotel, a 14th-century architectural gem, graces the banks of the iconic Grand Canal. Its grandeur is matched only by its ornate Venetian décor, exuding an air of old-world elegance and charm. The rooms, each a masterpiece in itself, boast of antique furnishings and authentic works of art.
A leisurely 7-minute stroll will take you to the historic Rialto Bridge, while the magnificent St. Mark's Basilica is a delightful 15-minute walk away. This tranquil corner of Venice is both charming and accessible.
Ca' Sagredo Hotel is a true art lover's paradise, housing an impressive collection of art. Famous Venetian artists of yesteryears have their masterpieces adorning the public areas and some of the rooms, making each corner a testament to Venetian artistry.
The rooms at the Ca' Sagredo Hotel are as spacious as they are refined. Each room has a marble bathroom, adding to its luxury. As for the views, they are nothing short of spectacular. Some rooms offer breathtaking views of the Grand Canal, while others present a panorama of Venetian rooftops, making every stay a uniquely Venetian experience.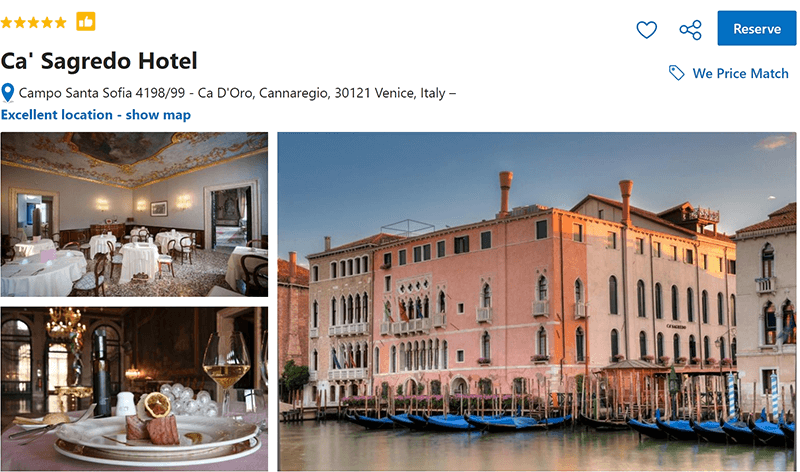 HASHTAGS
#CaSagredoHotel #VeniceLuxury #ItalianElegance #VenetianArchitecture #HistoricStay #PalatialAccommodation #CanalViewHotel #ItalyTravel #UniqueStay #VeniceExperience #VenetianChic #RomanticVenice #LuxuryRetreat #ArtHotelVenice #SagredoExperience