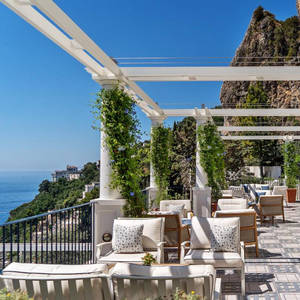 Perched along the magnificent Amalfi Coast, Borgo Santandrea provides unparalleled lodgings. Complimentary parking is an added convenience for guests, but it's the breathtaking panoramic sea views from the swimming pool and sun deck that truly steal the show.
Accommodations at Borgo Santandrea are generously spacious, with each offering an enchanting sea view. Creature comforts such as satellite TV and a handy mini-bar are provided to ensure guests enjoy a comfortable stay.
Guests can indulge in a tantalizing array of Mediterranean cuisine at any of the property's three restaurants, each serving local specialties. The property also boasts a terrace bar and a beach bar, perfect for relaxing and soaking up the sun.
During the summer months, guests are welcomed to bask on Borgo Santandrea's private beach. It's the perfect setting for a summer escape filled with serene views and exquisite Italian hospitality.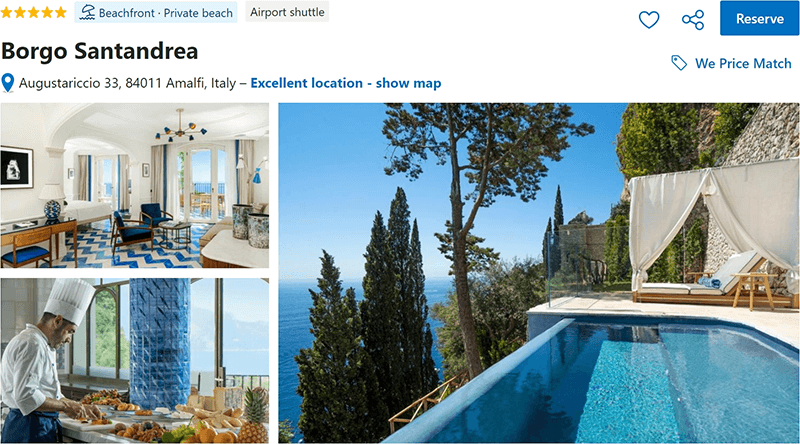 HASHTAGS
#BorgoSantandrea #AmalfiCoast #ItalyTravel #LuxuryHotel #ItalianRiviera #AmalfiEscape #MediterraneanVibes #HiddenGem #CoastalGetaway #ItalianElegance #BoutiqueHotel #SeaViewHotel #TravelItaly #AmalfiExperience #ItalianLuxury