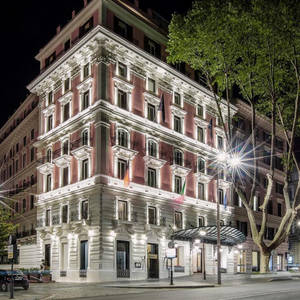 Ensconced in the heart of chic Via Veneto, Baglioni Hotel Regina showcases a striking blend of elegance and Art Deco flair. A mere 10-minute amble from the iconic Spanish Steps, this gem boasts a spectacular marble lobby that effortlessly exudes an air of sumptuous grandeur.
Guests are treated to complimentary WiFi, and rooms that are nothing short of fabulous. Each room is adorned with stylish furniture, exquisite Murano glass chandeliers, and private bathrooms lavishly clad in Italian marble. Many rooms feature lofty ceilings and precious silk tapestry, adding to the overall opulence.
The Brunello Lounge & Restaurant is a delightful fusion of classic Italian charm and contemporary design elements. The perfect spot for guests to indulge in delectable cocktails and traditional Mediterranean cuisine that titillates the taste buds.
The Baglioni Hotel Regina leaves no stone unturned when it comes to offering impeccable facilities. Guests have complimentary access to a fully equipped gym and a state-of-the-art wellness center, complete with sauna, hammam, and hot tub. For those seeking an extra dose of relaxation, massages are readily available.
The property is nestled among a plethora of trendy bars and eateries lining the bustling Via Veneto. Barberini Metro station is conveniently located just 1312 feet away, making it easy for guests to explore the city. For those who prefer a scenic stroll, the stunning Villa Borghese is just a short 5-minute walk away.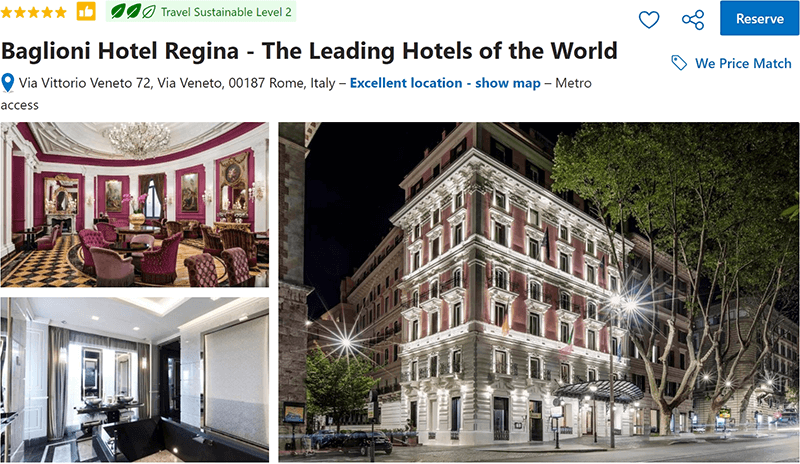 HASHTAGS
#BaglioniRegina #RomanLuxury #ItalianElegance #RomeStay #EternalCityEscapes #LuxuriousLodging #ItalianHospitality #RomanRetreat #BaglioniExperience #ReginaHotelRome #RomanResplendence #BaglioniBeauty #RomeLuxuryHotels #IconicItaly #ReginaRomeExperience