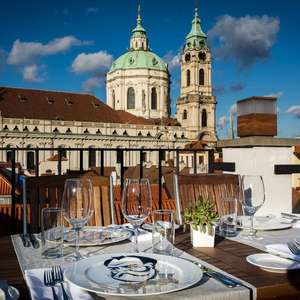 In the heart of Prague's historic centre, nestled within the timeless Mala Strana quarter, lies the epitome of luxury - the Aria Hotel. Ensuring that guests remain connected, complimentary high-speed wired internet is readily available.
Despite being conveniently situated just a stone's throw (30 metres, to be precise) from the tram line, the hotel offers a tranquil escape from the bustling crowds. A pleasant 15-minute stroll across the iconic Charles Bridge will transport you to the charming Old Town.
Delight in the personal touch of an extensive music and DVD library and an in-room iPad, providing a truly bespoke hotel experience. Upon arrival, guests are treated to a complimentary welcome drink, setting the tone for the hospitality to follow. Afternoons are graced with the offering of complimentary snacks and beverages, a perfect pick-me-up after exploring the city.
Ascend to the rooftop garden terrace to drink in the panoramic city views. The terrace is also home to the on-site Coda restaurant, where mouth-watering Czech and international cuisine can be enjoyed in the dining room or al fresco.
The Aria Hotel also offers exclusive access to the magnificent Baroque Vrtbovska Gardens. Open from April through to the end of October, it's an oasis of serenity and natural beauty waiting to be discovered.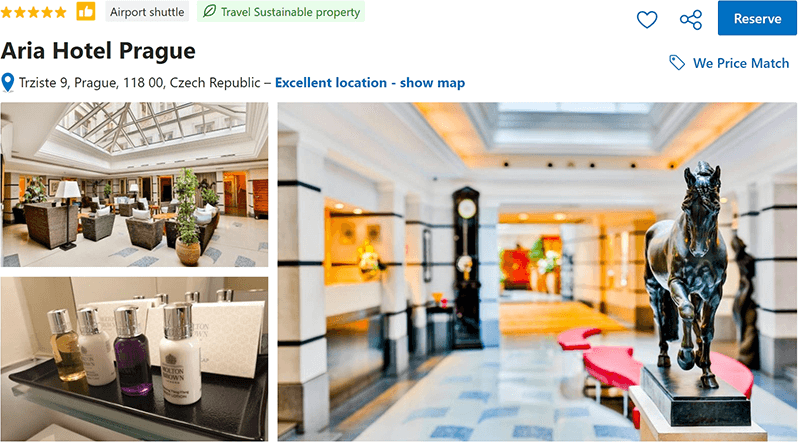 HASHTAGS
#AriaHotelPrague #PragueExperience #LuxuryStay #CzechRepublicTravel #PragueLife #CzechCulture #AriaPrague #PragueCity #HotelLife #PragueLove #BoutiqueHotel #PragueHotels #AriaHotel #CzechTravel #PragueTourism #UniqueHotels